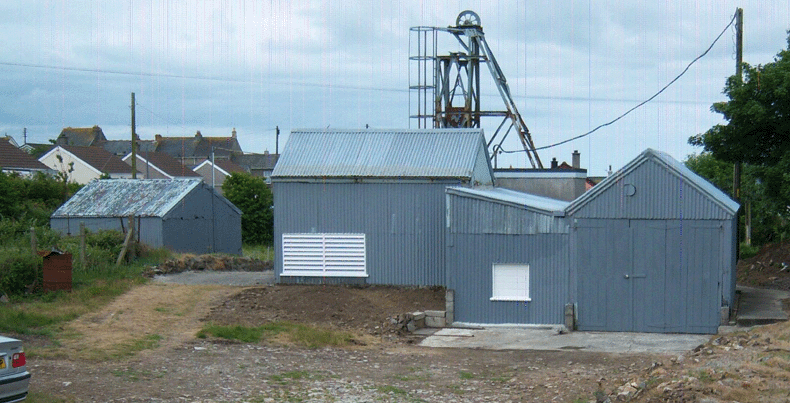 A general view of the site.
In 2008, the Botallack Trust - the funding arm of the Carn Brea Mining Society - purchased the freehold of the site together with all of the machinery, as it was felt that this important part of Cornwall's mining history should be preserved.
The underground mine today consists of two sections; the old 19th Century workings that were re-opened up until 1936; and the new working to the east and south of Vivian's Shaft which have been developed since that time and more properly represents the way that a Cornish mine would have looked like in the middle of the 20th Century.
Since then an enormous amount of work has been done by CBMS members. With the help of a large anonymous donation, the headframe has been shot blasted and repainted. One of the compressors is up and running and we have 4 working rock drills underground. Most of the ladders have been replaced and work is in progress re-timbering the hoisting shaft prior to running the skip.
Volunteers from the Society meet at the site every Thursday morning to continue with the restoration and general maintenance work.
History of the CBMS Mine<<>>Condurrow photo gallery